Praising Peace A Tribute to Paul Robeson(2006)
- Leon Bibb & Eric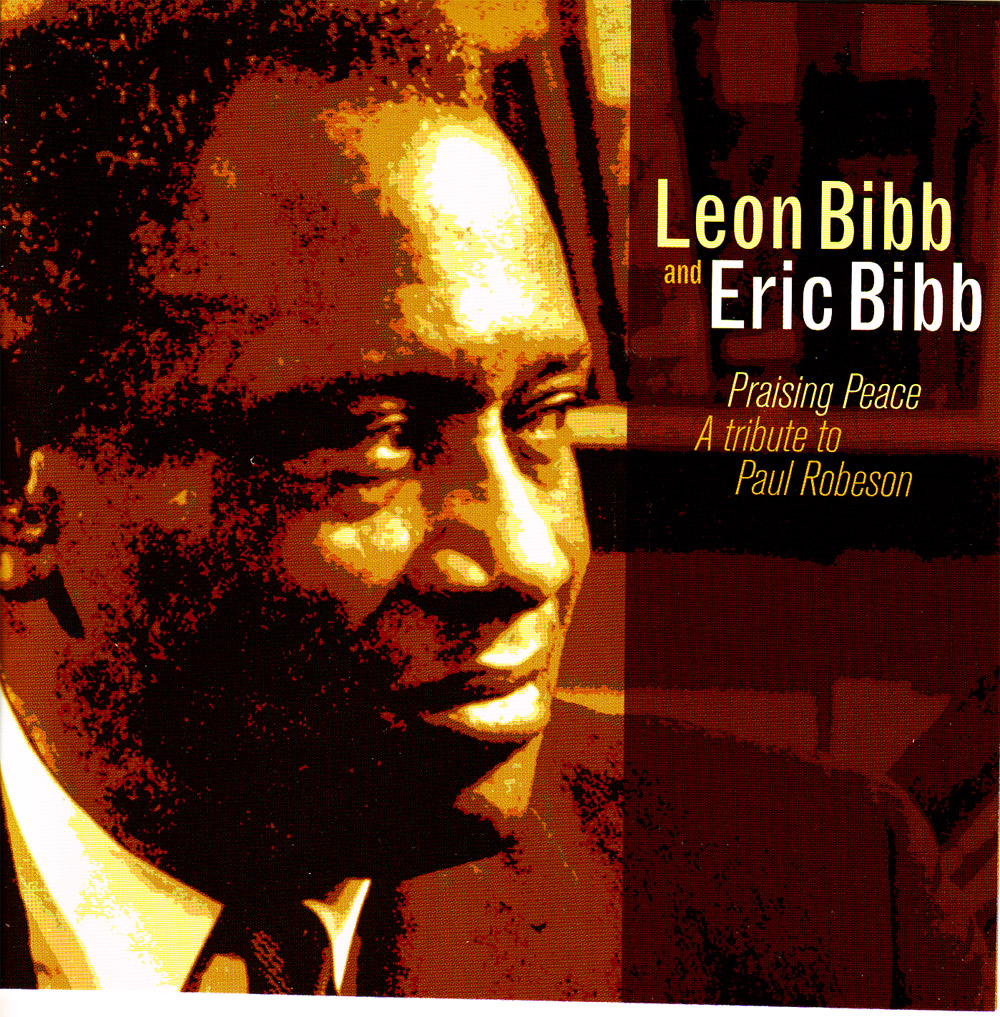 Paul Robeson 1898∼1976
미국 흑인 가수·배우·평화운동가. 프린스턴 출생. 인종차별과 파시즘에 대항하였다. 아버지는 원래 도망노예였으나 고학하여 목사가 되었다. 일찍이 학업·스포츠 양면에서 재능을 인정받아 라트가스대학 재학 중에는 2년 연속으로 전미 풋볼 최우수선수로 뽑혔다. 일단 변호사의 길로 나아갔지만, 예술계에 진출하여 《쇼보트(show boat)》 《황제 존스》 《오셀로》 등에서 명연기를 보여주었으며, 《올맨 리버》란 노래로 세계적 명성을 얻었다. 미국 국무부는 1950년 그의 정치적 신조(信條)와 활동을 이유로 해외도항(海外渡航)을 금지하는 조치를 취했지만, 로브슨의 8년간에 걸친 투쟁으로 이 조치는 취소되고, 다시 유럽 여러 나라의 관중을 당당한 모습과 음성으로 매료시켰다. 1952년 스탈린평화상을 수상하였다.
Thirty years on from his death, Paul Robeson is best remembered as the black American singer, actor and athlete who spent his life fighting racism and was blacklisted during the McCarthy era. Leon Bibb, the singer and father of contemporary blues star Eric Bibb, was a close friend of Robeson, and this tribute matches old Robeson favourites against new songs and settings by Eric.

The new material is pleasant, if worthy, while the old songs range from Eric's easy-going harmonica-backed country blues treatment of Home in That Rock, to some fine, sturdy and no-nonsense singing from his dad. The selection covers the full range of Robeson's repertoire, from spirituals to socialism and sentimentality, and the gospel favourites like Motherless Child or the union anthem Joe Hill are predictably more interesting than yet another reworking of Shenandoah or Danny Boy. One is left wanting to hear how Robeson himself used to treat them.

1. Prelude, The (Ol' Man River)
2. Joe Hill
3. Praising Peace
4. Put On Your Robe Son
5. Motherless Child
6. Home In That Rock
7. Weepin' Mary
8. House That I Live In, The
9. Shenandoah / The Water Is Wide
10. On Our Journey
11. Danny Boy
12. Deep River
13. Ol' Man River
14. A Friend Like You